The Most Comfortable Way To Carry
- Are you sick of holsters that are uncomfortable? 
- Does your current holster require you to wear a belt and limit your wardrobe? 
- Do you want to carry concealed and be comfortable?  
- Do you want to be able to carry different guns for different situations?
Travis had struggled with trying to find the perfect holster for him.
He spent hundreds of dollars trying to find the best holster out there.
Finally After dozens of holsters he eventually stumbled across our Belly Band Holster.
"Dear 2A4LIFE,
As somebody who both carries and exercises I have been looking for a holster that won't get in my way, conceals comfortably, draws fast, and securely stays put. 
With this belly band holster you have given me just that. Before receiving this wonderful holster I would go through dozens of holsters trying to find the perfect one. I am so relieved to FINALLY be able to carry on my evening runs!

I am ecstatic to finally find the holster I have been looking for all these years. 
Plus, it helps hold my belly in :)
Thank you for the wonderful product."
This is a Comfortable and Practical Holster Because
Soft and comfortable enough to wear directly against your skin.
Works for Right or Left Hand Cross Draw

 - just unbuckle straps and switch sides
Fits Women & Men
Comes with a retention strap

- (you can cut strap for quicker draw if desired)
Spare magazine pockets
Three size fits all​

- material stretches to fit a 28"- 35" or 36"-45" or 46"-54" circumference. (Measure hips or belly not pant size)Very Quick Draw Time 
Surgical grade elastic holster fits small subcompact, compact, and even full size pistols and revolvers. All 380, 9mm, 40 auto, 45 ACP, 38 special, 357, and 10mm etc. 
Universal Design to Fit Most Popular Pistols and Revolvers
Soft Lining

- protects your firearm's finish
30 Day Guarantee -

 No questions Asked!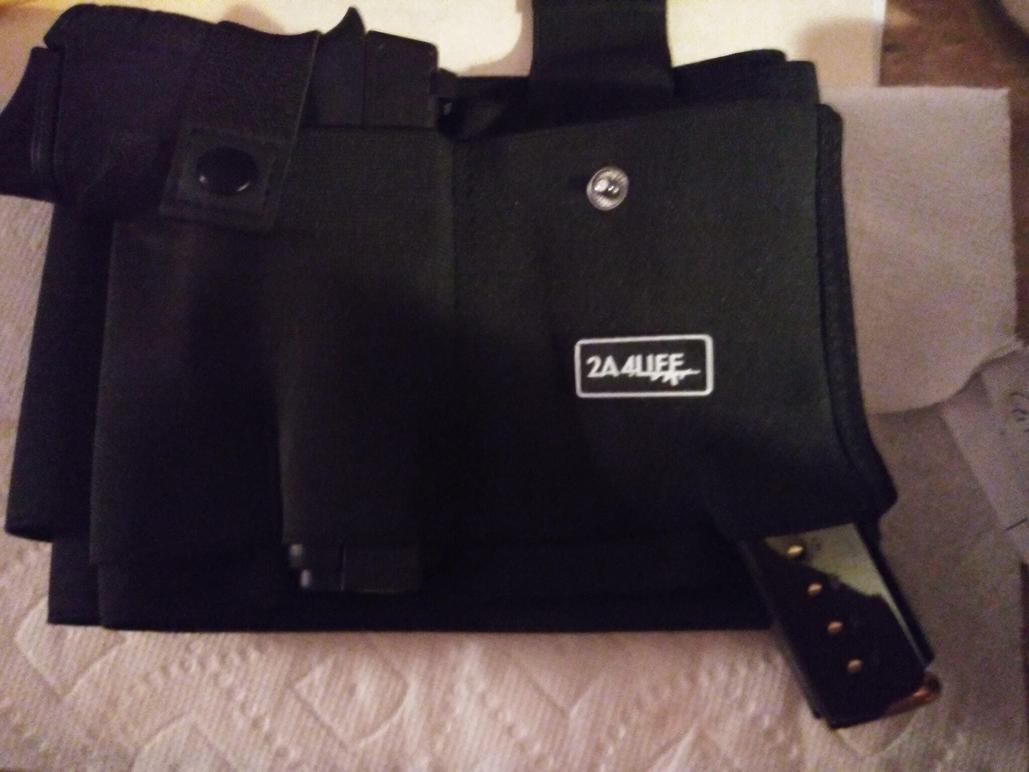 Very well made, holds position nicely even with a very heavy gun. I am a concealed carry instructor and use many, many different holsters for demonstration purposes and testing. So far I have a very positive attitude about this holster compared to other belly band holsters that I have tried.
Chris - November 20, 2019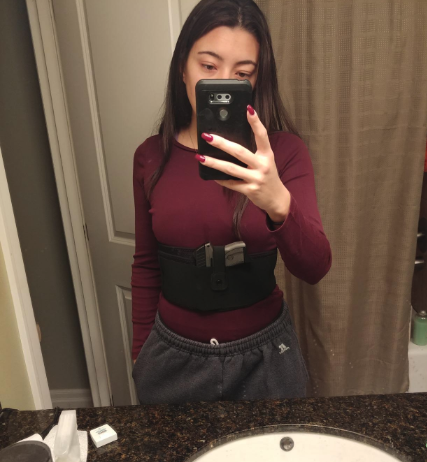 Absolutely love this holster! It is super comfortable and super discreet. Not bulky in any way. I needed a holster to wear tighter, girlier clothes with, and this is it. Since the band is elastic and adjustable, I can wear it higher up on the the waist or closer to my hips depending on the clothes.
Linda - January 3, 2020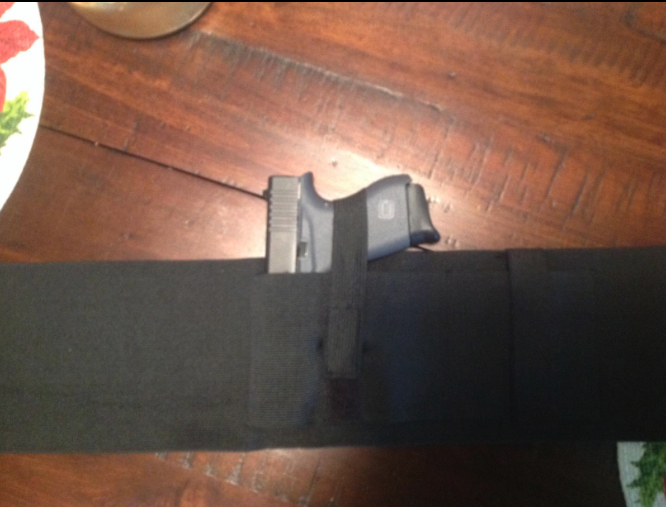 I love my Belly Band. It fits great and I can wear it at my waist, hips, or abdomen. It keeps my gun in place when I am jogging and does not chafe my skin! I highly recommend this product!
Stafford - July 9, 2020
This design allows me to easily shift the position for comfort as well as best concealment. I recall the class I was required to take for my concealed carry permit, the instructor said we'd probably try various types of holsters and eventually have a drawer full of them before we found the one we really liked. Well, I've now found the one I really like
Eric - March 15, 2019
Limited Quantity - Order Today
100% Satisfaction Guarantee
 30 Day Guarantee - No Questions Asked
100% Secure Information
LOCK IN OUR SALES PRICE NOW
Entering your information above will guarantee you the SALE price when we give you a call.
A Trustworthy American Company
Our 2A4LIFE headquarters are in American Fork, Utah. (30 miles south of Salt Lake City)
Here's a recent snapshot of our Company Christmas Party here in Utah. As you can see we are 100% real people - Americans! Not some 800 number routed to a foreign call center.