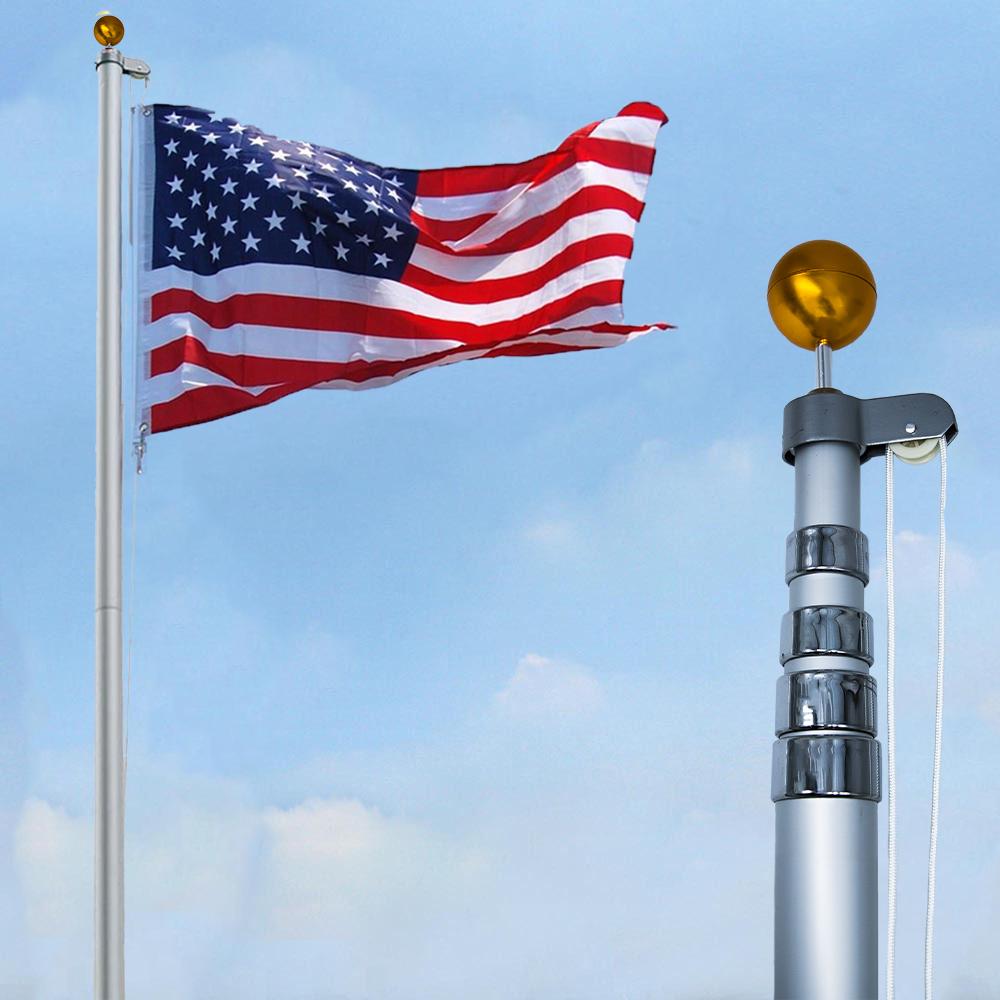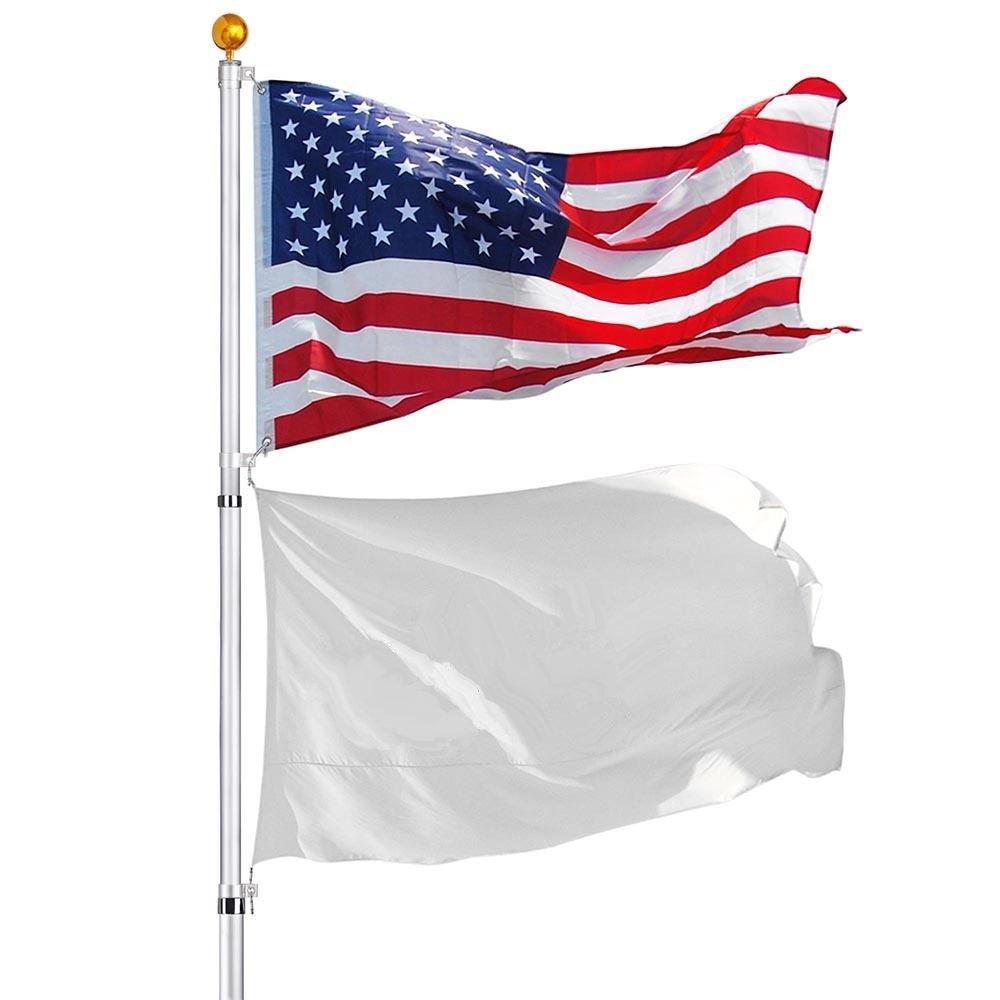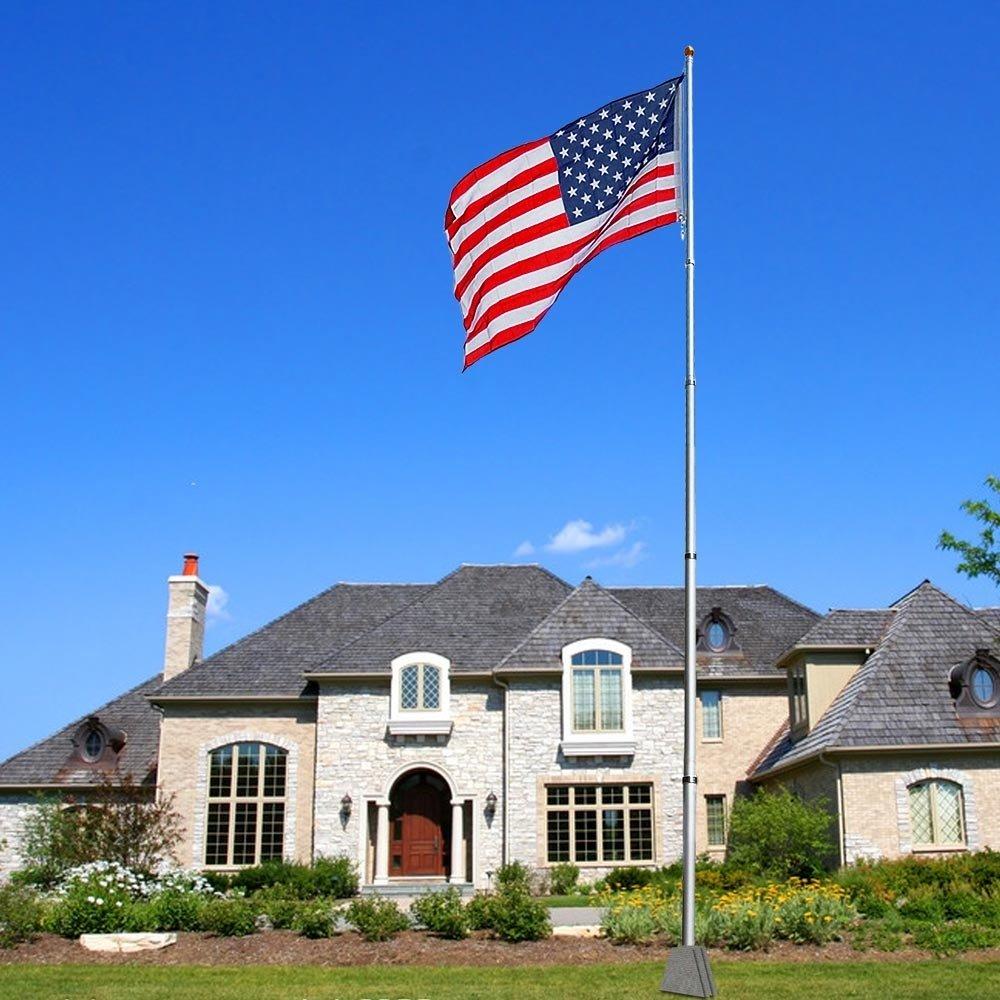 Giant Telescoping Flag Pole Kit
Giant 20ft Telescoping Flag Pole With USA Flag
New and Improved Locking System
Can Fly 2 flags at the same time

 - First & second section can hold up to 3' x 5' flag

Easy set up in minutes​

- with rotating lock between each sections
Available in 20ft
Telecscoping 5' Sections
16 Gauge Rustproof Aluminum Flag Pole

Comes with a 3'x 5' U.S Flag

 

Comes with Gold ball finial & Clips​

- mount on the top of the flag pole

Comes with Ground Sleeve

 ​- that securely holds the pole in the ground
Our Famous
Standard Flagpole Kit
Come with everything you need...
Retail Price - $349.00
But we have it on sale today
Today's Price - $239.95
For The Next 2 Hours Only $179.91
Limited Quantity - Order Today
100% Satisfaction Guarantee
100% Money Back - No Questions Asked
100% Secure Information
All packages are sent via economy or standard service by UPS. Same business day handling, fast delivery guaranteed!

 Orders on Friday may be processed on following Monday by UPS, according to UPS's policy.
We do everything we can to ship your orders out as soon as possible. Your satisfaction is our priority and we want to get you your flag pole as soon as possible. Orders are shipped out the following business day.

Specifications:
20Ft Flag Pole
Top Flag Pole Diameter: 2"
Bottom Flag Pole Diameter: 2 3/8"
Retracted Flag Pole Size: 5' 3"
Gold Ball Size: 3" Diameter
PVC Ground Sleeve Length: 17 5/8"
PVC Sleeve Outer Diameter: 2 1/2"
PVC Sleeve Inner Diameter: 2 3/8"
American National Flag Size: 3' x 5'
10% OFF our entire store with coupon code "10OFF" at checkout