We all have someone on our list who is ready for anything - and I mean anything.
Given the state of the nation, there are now a lot more people shaken awake by their lack of preparedness and are beginning to take it more seriously.
Whether your significant prepper is armed to the teeth or just got their first firearm, we have gift ideas that will have them emerge from their bunker and jump for joy… then scurry back in to make sure it works.
11. Month Food Storage Kit
If there's one thing a prepper can't get enough of, it's emergency food reserves. At the same time, if there's one thing a prepper is sick & tired of, it's emergency food that tastes like dirt.
Loaded with a variety of flavor-packed dishes, this is a gift they will truly appreciate, and hopefully, will never have to use.
SHOP NOW
10. Tac-Magnet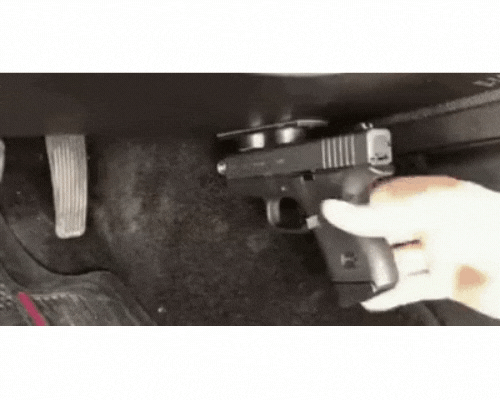 Rest well knowing your loved one will always be prepared when they're most vulnerable.
Proven to be the best quality & strongest gun mount on the market with a verified 20 lb. rating, all they have to do is rest their firearm against the magnet to be able to defend themselves at a moment's notice.
SHOP NOW
9. Shoulder Holster
The only thing more powerful & dangerous than a firearm is the element of surprise.
 Specially designed to be comfortable, discrete, and compatible for both left and right hand draw, your loved one will appreciate a quality holster that they'll barely even know is there.
SHOP NOW
8. Belly Band Holster
By far the most comfortable way to carry, this unique holster allows for quick access, discrete carry, and rapid access.
In case s#!t really hits the fan, there's even pouches for spare magazines.
SHOP NOW
7. Quick Draw Tac-Mag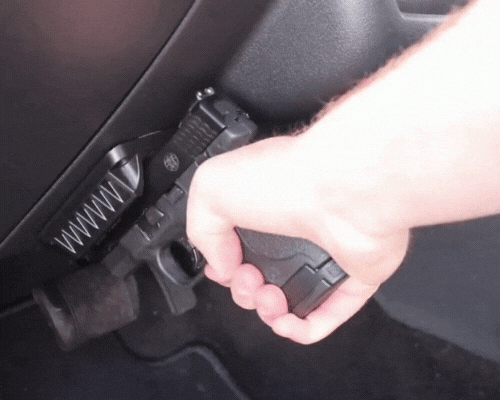 This unique firearm mounting solution allows your loved one to be armed anywhere, anytime. 
 All they have to do is install the mount wherever they'd like, and they'll be able to defend themselves at a moment's notice. (Vehicles are a favorite)
SHOP NOW
6. Ankle Holster
A great addition to any torso holster, the ankle holster allows for carrying multiple firearms at once and is uniquely designed for rapid access as well as optimal comfort.
Oh and don't worry about guessing shoe size; one size fits all.
SHOP NOW
5. Biometric Safe
If you have young ones in the house or bunker, a biometric safe is a good option.
It opens to only the fingers that you program into it and has a zero-frustration set-up; there's even enough space to store some valuables.
SHOP NOW
4. Mounted Speed Safe
A strategic blend of safety & easy access, the Mounted Speed Safe is a more secure version of a tactical magnet.
Your loved one can attach it anywhere they can drill a couple screws and access their firearm within seconds while keeping it safely out of reach from sticky fingers.
SHOP NOW
3. Tactical Belt
More than likely, the gun lover on your list has a belt from 1996.
They'll appreciate a gift that's durable, Molle compatible, and provides them the capability to store more loaded magazines.
SHOP NOW
2. Spotting Monocular
Whether your significant gun lover is a hunter or ready to hunt in case the world ends, they'll really appreciate a spotting monocular that doesn't fog up.
Unlike most others on the market, this top-notch monocular is completely waterproof & fogproof and comes with a free tripod.
SHOP NOW
1. At-Home Krav Maga Course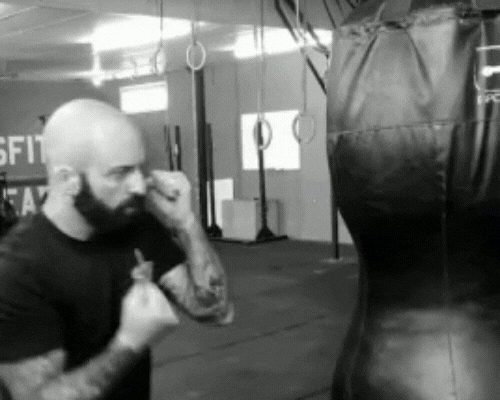 Sometimes, your loved one can be caught without their firearm, or in the worst case scenario, find themselves on the wrong end of one.
Give them the gift of ultimate self-defense with our full-length Krav Maga course so they can disarm their attacker & defend themselves against multiple assailants.
SHOP NOW