As women, protecting ourselves and our families with a firearm is perhaps the most independent and important decision we'll ever make. 
Because even though pound-for-pound, men are generally packing more muscle... 
The gun is the great equalizer.
As most states only allow a firearm to be carried in a concealed carry holster of one kind or another, it's no surprise the women's concealed carry options have undergone some serious innovation. They've had a revamp to make personal protection more accessible, functional, and even fashionable.  
So, this means that you (or the savvy woman in your life) will need some well-designed concealed carry solutions to make sure to always be properly armed, whether it's out on a date night, or just out and about. 

Fortunately, we have three phenomenal firearm concealment solutions that even the most discerning woman who carries will appreciate:
The first of these concealment innovations is a tactical concealed clutch. 
This sleek, streamlined Concealment Clutch lets you take your firearm with you on any occasion- even when your outfit calls for an elegant evening clutch! 
This double-duty clutch is trim, yet still fits all the essentials: So your  subcompact, compact, and even full-sized revolver or pistol will fit snugly in its secured holster next to your lippie, smartphone and keys.
The detachable, adjustable strap allows you to carry it clutch-style, cross-body or on your shoulder. 
Despite its sleek silhouette, you'll be able to fit most typical self-defense firearms within this premium quality leather clutch. 
It includes Velcro siding so you can securely hold your pistol in place, and it's appropriate for either right or left-handed draws. 
To round out its design as a perfect 10; the top zipper is lockable, so moms won't need to worry about curious little hands accidentally getting onto a firearm.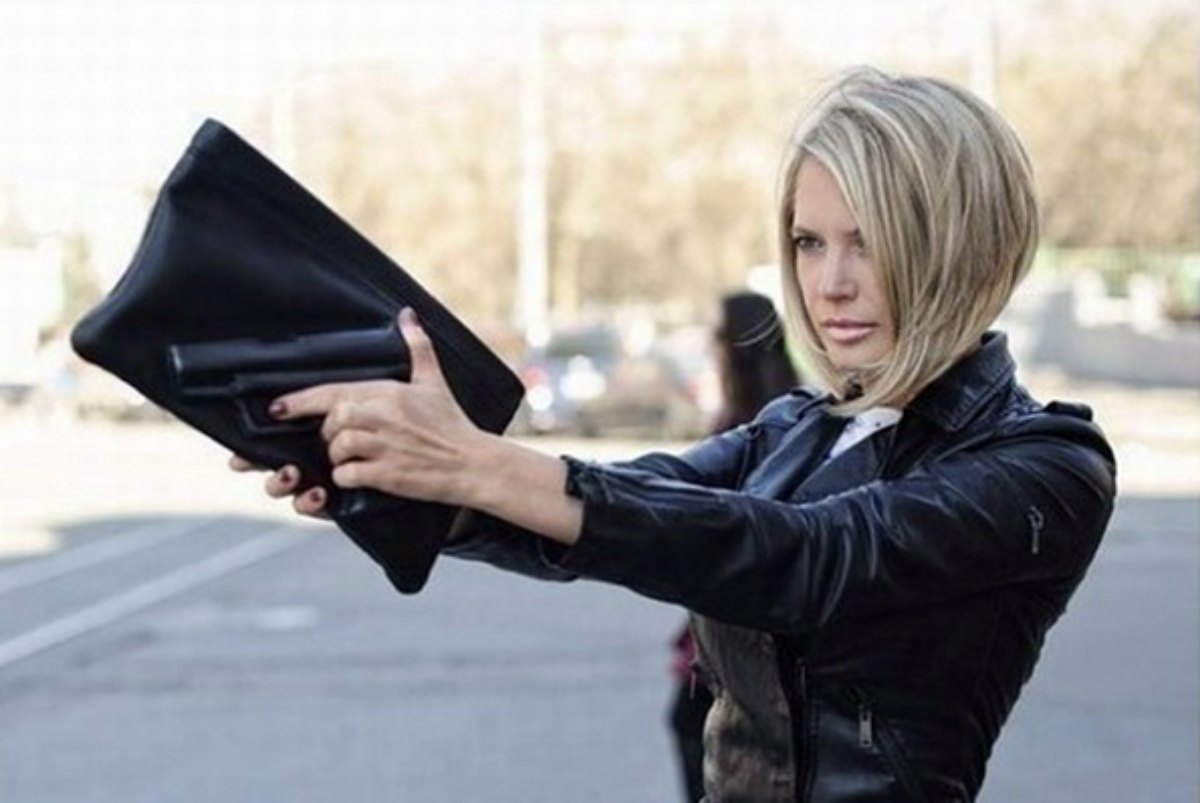 Concealment Clutch
Use code ARMED50 for 50% Off
They say you can tell a lot about a woman by the contents of her purse... 
What if she has a self-defense sidearm?
This clever Concealment Purse lets every woman keep a concealed pistol at her side at all times, no matter how many other items her purse is packing.
It's made of high-quality cowhide leather and comes in three colors: Black, Gray, and Brown, to complement whatever your outfit or style.  
The included positioning holster will allow you to customize where the pistol grip rests, for an easy draw when or if the time comes.
It's loaded with pockets and compartments, so it stands up as the perfect everyday purse that's every bit as versatile as your busy life is. 
The wire-reinforced adjustable strap lengths ensure maximum durability and strength, so you'll never feel weighed down and you can adjust the straps to your favorite way to carry your purse, whether that's crossbody or over the shoulder. 
As with the clutch mentioned above, this also features a zipper-locked secret compartment to prevent kids from reaching into your purse and getting a hold of your pistol.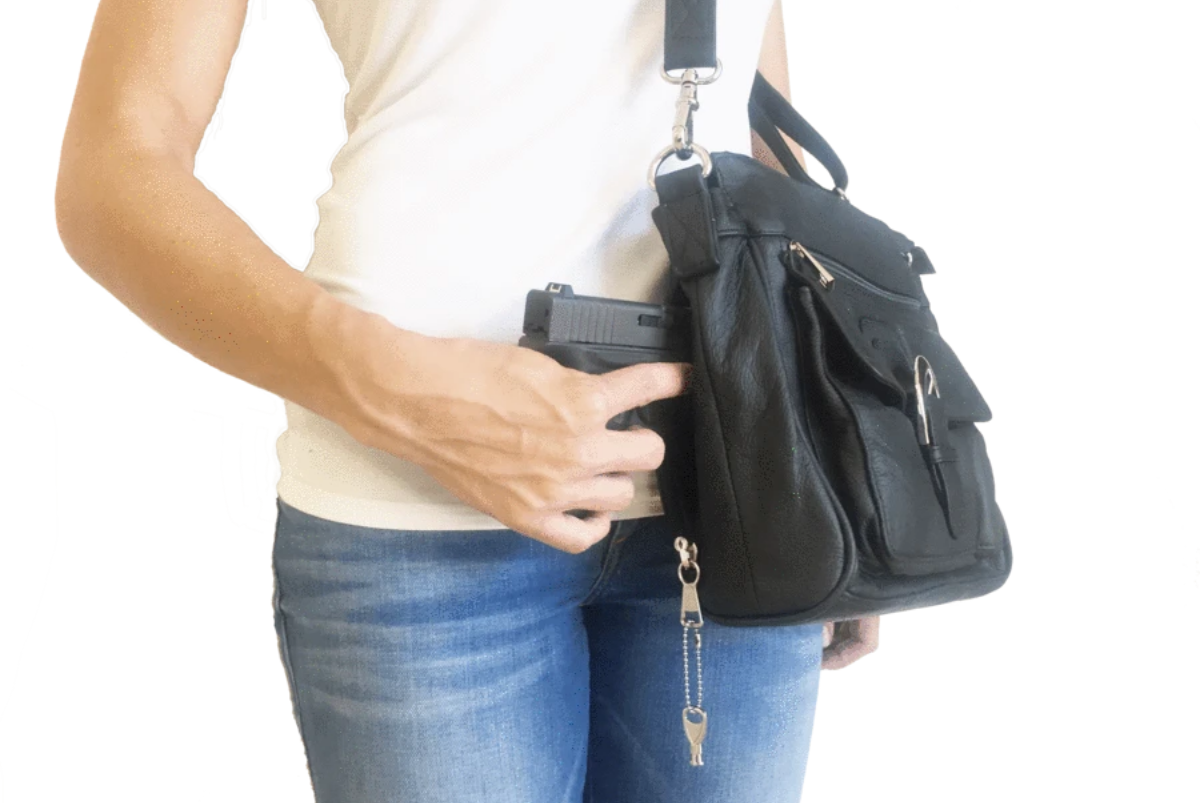 Concealment Purse
Lastly, these concealment leggings are both attractive and comfortable.
Not to mention, no-one will be any the wiser that you're carrying in these sleek leggings. 
These high-performance Concealment Leggings feature twin holsters at the front and back so you can customize your concealed carry solution, plus a retention strap that ensures the pistol you choose will stay in place without being jostled around as you walk.
Feeling safe with your significant other by your side and want to leave your sidearm at home? No need to take a day off from your new favorite leggings: The pockets double as the perfectly-size pouch for your cell phone instead.
The stretchy spandex-nylon blend fabric offers plenty of unrestricted motion, plus these buttery-soft leggings are comfortable enough that you can wear your firearm without needing an underlayer.
Don't compromise your style or comfort simply for the sake of security: These high-achieving leggings give you the best of both worlds, so you can look sleek and stylish whilst staying safe and ready.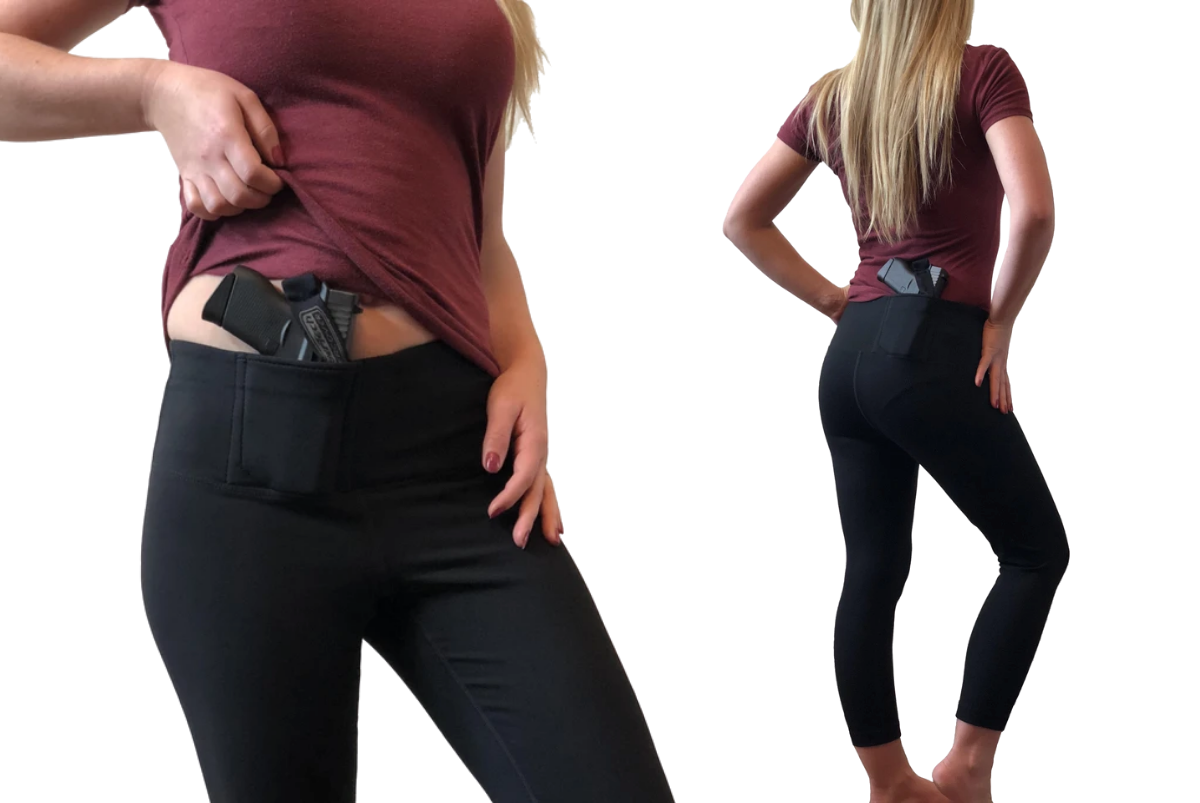 Concealment Leggings
Use code ARMED50 for 50% Off
Ultimately, all women will revolutionize their comfort, style and functionality with one or all of these intuitive firearm concealment solutions. 
Not only are they fashionable enough that they wouldn't be out of place in any social engagement, but they're also designed with every last detail in mind, to be long-lasting and durable enough that you can rely on them for years to come. 
So, take your mark and level up your outfits - Or kit out that special, smart woman in your life - with one of these clever concealed carry outfit solutions. 
Thank you for reading, United We Stand
Jane | 2A4Life