Most people think that the voting process starts and ends when they cast their ballots, either for the president or their lower representatives and senators.
But in truth, there are many more ways you can make your voice heard when voting on a piece of legislation. It's often very important that you do so, too; both to alter the national conversation and make sure your representative votes according to your actual interests.
Contact Your Congress Member(s)
First and foremost, be sure to contact your Congress member or members before voting is actually due to take place.
As a United States citizen, you have multiple members of Congress you can petition or give your opinion to – no matter what state you live in, you have two senators and likely several representatives voting on your behalf.
The good news is that contacting these Congress members is designed to be easy and accessible. All Congress members have mailing addresses and emails on their home websites, or by looking through congress.gov: the official website of Congress. You can also try to call your Congressman or woman directly.
When speaking or writing to your representatives, be sure to speak clearly and politely. Explain your position and how you hope your representative will vote.
You can also go to marches or rallies, which seem to be being held more commonly these days. It's easier than ever for people to organize and protest, either in support of or against government legislation or current legislative trends.
If you don't like a piece of legislation about to go through the government, start a rally or peaceful protest. Or, in the reverse case, consider supporting your representatives as they pass legislation you agree with by holding a positive rally.
Either way, showing up in person to demonstrate your beliefs is often more powerful than writing a letter.  
Write Essays on the Internet
The Internet is the greatest communication tool ever created by mankind. Use it.
We have a tendency to think that the era of political essays is over. But the truth is, the original writers of the Federalist Papers would have jumped at the chance to use the modern Internet to spread their message.
Like them, you can use your academic and language skills (if you have them) to write compelling essays that can spread to other political thinkers and adults.
Essays are often the best way to write long-form or complex political ideas and change the national conversation. Don't believe you have that power? You do.
In fact, everyone does since almost everyone has access to the Internet. A well-written essay can easily go viral in an hour and spread far beyond what the Founding Fathers ever could've imagined.
Always Use Real Facts and Figures
Regardless of how you make your voice heard when voting on a new piece of legislation, be sure to support your arguments (or protest signs) with real facts and figures.
Get your data from government sources and official studies. This is the best way to sway people in the middle and convince your Congressional representatives of the rightness of your position.
Thank you for reading, United We Stand.
Justin, Author
2A4Life
Featured: Quick Draw Tactical Magnet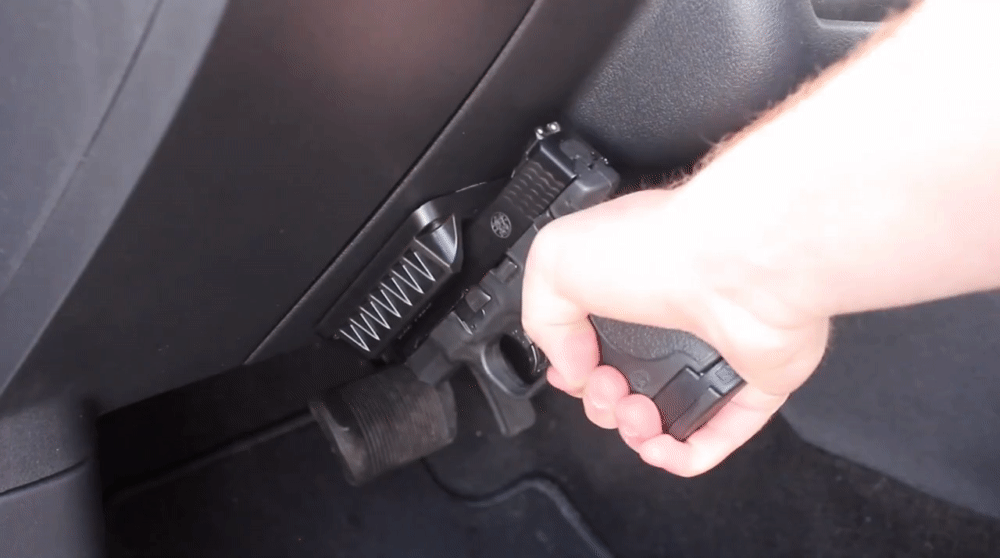 Strongest gun magnet on the market with a 25 lb rating


Yes, you can chamber a round



Weatherproof & shockproof