It's November once again. Aside from being election month, it's also the time when we celebrate our Veterans. 
A time for us to acknowledge the sacrifices they've made, and continue to make, in defense of our freedom.
In honor of National Veteran's Month, we're urging everyone to take a few steps to support their local VA hospitals. Even small gestures can go a long way. 
Here are some ideas to jumpstart your support:

One of the best things you can do to support your local VA hospital is to make a financial donation.
The VA makes it incredibly easy to donate some of your next paycheck to one of the worthiest causes in America.

You can donate directly to your local facility, and all VA medical centers will accept donations through major credit or debit cards, or from a checking or savings account.
Best of all, you know that 100% of your donation is used to support veterans.

If you head to your local VA hospital's website, you're even able to specify what fund your money is to be used for.
We'd highly recommend this option. The VA hospitals across America can always use more buying power to support our veterans and troops.

Shoulder Holster
The only thing more powerful & dangerous than a firearm is the element of surprise. Specially designed to be comfortable, discrete, and compatible for both left and right hand draw.
SHOP NOW
You can use the same donation page on your local VA hospital's website to sign up to volunteer your time at one of the medical facilities.
You will need to submit personal information and a list of your applicable skills. But it's one of the best ways to "walk the walk" and personally support the VA hospitals in your local area.

This is even more important during the COVID-19 pandemic.
Right now, many VA hospitals are easily overwhelmed by an influx of veteran patients and required tests for COVID-19.

You can do your part and help shoulder some of the burden by volunteering the most valuable currency of all: your time.

Help Plan & Pay For Memorial Services
If you'd rather support your local VA hospitals in another way, considering helping plan various memorial services or ordering headstones for veteran funerals. 
Headstones and other associated costs for funerals can be devastating, especially for families that don't have a lot of money to spare.
You can donate your money to these worthy causes and help smooth over the period between grief and acceptance. 

It's always helpful to assist VA hospitals in this way, since it's one of the areas that gets the smallest amount of attention.

Organize a Fundraiser or Host a Cookout
Lastly, you can donate your time in another way by organizing a fundraiser or cookout for the local VA hospital in your area.
Organizing a fundraiser may not seem like much, but it's a great way to start a grassroots movement to help veterans in your city or state. 
Get the word out and encourage your friends to sponsor each other in completing a physical challenge or marathon; host a fundraising concert or dinner at your house or church, or have a bake sale to benefit your local VA hospital.  
Hosting a cookout, while not as monetarily valuable, can still provide a big morale boost to VA hospital workers and the troops themselves. 
If you can get many more people to donate their time or money to your VA hospital, you'll actually help the hospital much more than if you donated your time alone. 

No Go & Make a Difference
Anything you can do to support our veterans during November will go a long way toward showing them that we truly appreciate what they do.
Thank you for reading… United We Stand

Justin,
Author 2A4Life

Quick Draw Tac-Mag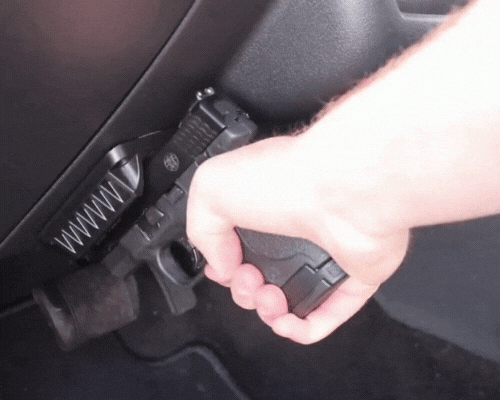 Strongest / Best quality gun magnet on the market with an actual 25 lb rating. Order today to get free 2-5 Day USA Shipping
SHOP NOW